Visit the Papal Basilica
OF Saint Francis in Assisi
Book the tour with audio guide online to discover the artistic and spiritual richness of a unique place admired by millions of visitors every year
BOOK YOUR VISIT
Discover the Basilica of Saint Francis in Assisi with the official audio guide
The Basilica is made up of a complex of immense artistic value, which sees two superimposed churches integrate harmoniously: the Lower Church, low and austere, and the Upper Church, with a Gothic, bright and slender appearance. To these is added the Crypt with the Tomb of Saint Francis, the beating heart of the Basilica.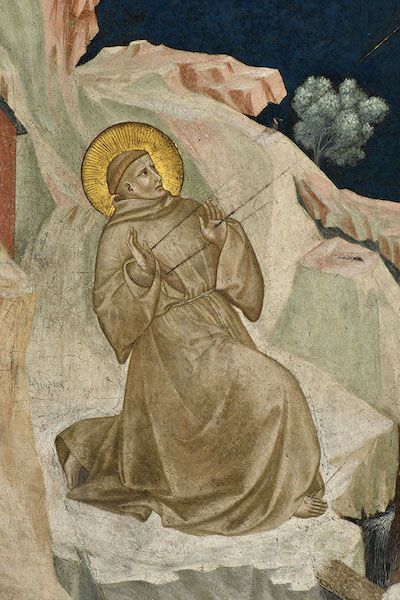 The Upper Church
The upper church has been defined by the art historian Adolfo Venturi as "the most beautiful house of prayer that exists in the world". Model of inspiration for Franciscan churches, it consists of a single nave, divided into four bays, with a large transept and polygonal apse. All the walls, with multiple orders, and the vaults contain the largest cycle of 13th century frescoes that has survived to the present day. In the entire history of artistic Italy there is no other place like this superior Church, where artistic genius has been expressed with such inspiration and renewing and creative force. The large Gothic windows give the church a special brightness strengthened by the light coming from the rose window on the facade. The stained glass windows on the windows represent the largest and oldest cycle that exists in Italy, created by French, German and Italian master glassmakers based on designs by the same artists who frescoed the walls of the Basilica.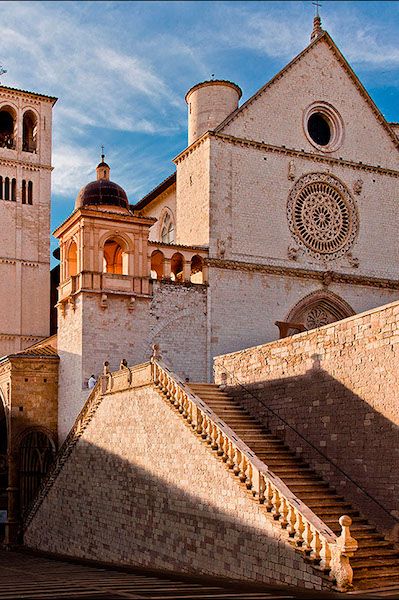 The Lower Church
The lower Church was completed in about two years and on 25 May 1230 the body of Francis, in the presence of all the celebrating people of Assisi, was solemnly transported and placed under the main altar, inside an urn of poor and bare stone . The architectural layout is in Romanesque style, a strong and enveloping style, which encourages meditation and prayer and accompanies the pilgrims' journey, under a starry sky where bright stars can still be admired today. The main altar is dominated by the cross vault, the work of Giotto and his workshop (c.1315), which constitutes one of the best-known artistic treasures of the entire Basilica. In addition to Giotto, who was also the author of the frescoes in the Maddalena Chapel, the lower Church is decorated with frescoes by Cimabue, Pietro Lorenzetti Simone Martini, Cesare Sermei and the anonymous Umbrian artist known as the "Master of Saint Francis".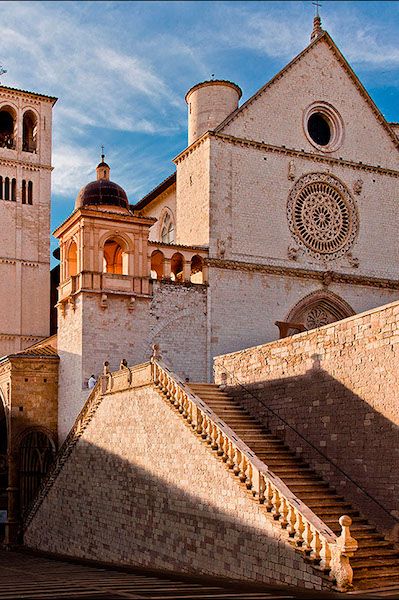 FOR INFORMATION CONTACT US: